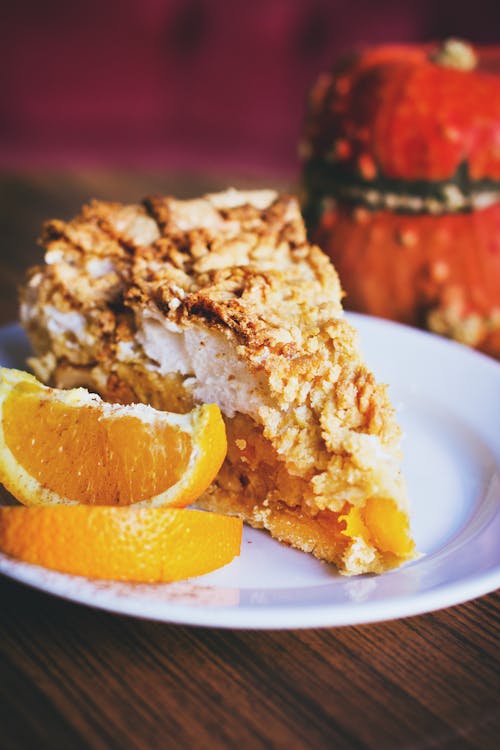 This year, I have been designated the "Maker of Thanksgiving Desserts".  This is nothing new, as I seem to be tasked with this every year.  But, I owned a bakery, so it is expected!  I have several ideas planned, and I am anxious to get started.  I will be preparing from scratch an apple pie, strawberry cobbler, pecan pie, whipped pumpkin pie, red velvet cake, and a pear-pecan tart.  This may seem like a lot of desserts, but I have a large family with a big appetite!  Each year I prepare each of these, with one exception, the pear-pecan tart.
This will be my first year preparing this tart.  I will admit that pears are not my favorite fruit.  I am not fond of the grainy texture.  However, I have never made a dessert with pears.  So, a few weeks ago, I took on the challenge.  I thought all day on the perfect things to go with pears.  Cream cheese and pecans immediately came to mind.  But, I knew the tart would fall flat if there was not something to add a bit of tang.  The cream cheese offers a small amount of tang, but not enough to carry a large pie or tart.  So, I made small tarts and tasted, just to see what they needed.  I settled on citrus, and I made an orange glaze.  Wow, what a difference the orange glaze made!  This tart is amazingly delicious and super easy!  So, give pears a chance and try this recipe!  I made smaller tarts, but to keep things simple, the recipe is for one large 9-inch tart!
To prepare the crust combine:
1 1/3 cups of all-purpose flour
1/3 cup of brown sugar packed
1/3 cup of softened butter
Mix until crumbly.  Press firmly into a 9-inch pie or tart shell.  Bake in a pre-heated oven on 400 degrees for 12 minutes, or lightly browned.  Allow to cool.
While the crust cools, prepare the cream cheese filling as follows:
6 ounces of softened cream cheese
4-5 pears thinly sliced
1/2 cups chopped pecans (tip: I prefer to lightly toast my pecans in the oven.  This allows the oils in the nut to come out and further enhance the flavor.  Simply pour the pecans on a baking sheet and bake at 350 degrees for 5 minutes.  Allow the nuts to cool before topping the pie or tart)
Whip the cream cheese until fluffy.  Pour into cooled pie crust.  Arrange the pear slices in a circular pattern on top of the cream cheese.  Top with chopped pecans.
Now, for the amazing orange glaze drizzle:
1 cup of sugar
2-3 tablespoons of cornstarch
1 cup of orange juice
1/2 cup water
1/4 tsp of salt
Combine sugar, cornstarch, and salt in a boiler.  I begin with 2 tablespoons of cornstarch.  This serves to thicken the mixture. So if after adding the liquids and bringing it to a boil, if the liquid is soupy, add an additional tablespoon of cornstarch.
Pour in the orange juice and water.  Stir and bring to a boil.  Boil for 1-2 minutes, continually stirring, and check the consistency.  This is where you need to add additional cornstarch if needed.  (If you do add additional cornstarch, mix it in very well)  Once the mixture is set nicely, allow it to cool.  Drizzle over the tart or pie.  Refrigerate for at least 2-3 hours before serving, the longer the better!  Keep this pie stored in the refrigerator after serving.