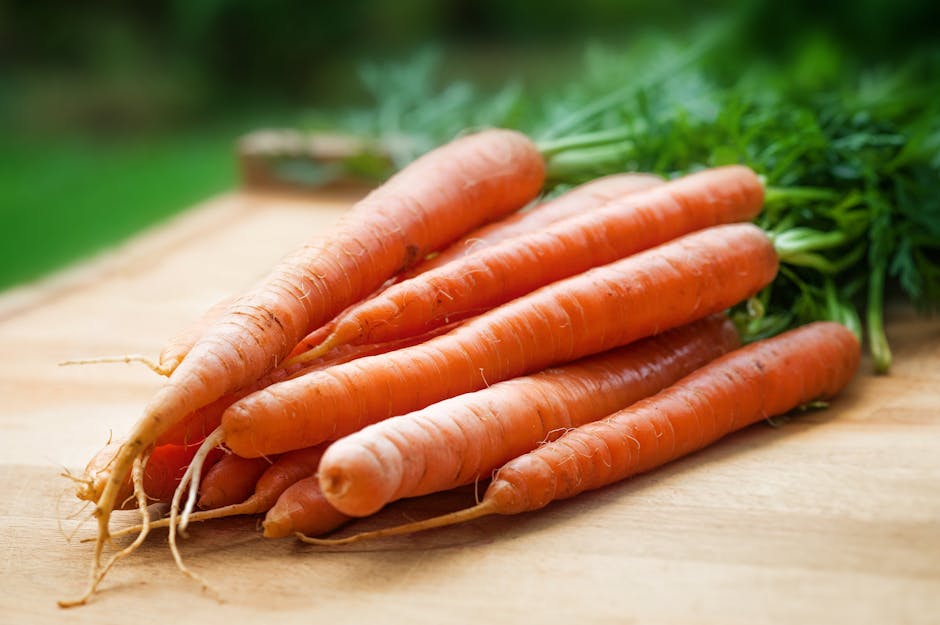 I am really excited to plant carrots this month.  I have always felt that this vegetable often goes overlooked.  There are three main ways that carrots are often consumed which is raw with dip, oven baked with a roast, or shredded in a salad.  There are so many delicious recipes for carrots.  My favorite, which I will post below, is roasted with honey.  There are so many different flavors to add to carrots, and each recipe creates a wonderful side dish to any meal.  Carrots are simple to prepare and cook in very little time, which is why carrots are a go to side dish for the busy days!
Honey Glazed Carrots
You can prepare this recipe with the pre-cleaned baby carrots or regular carrots.  If you use regular carrots, be sure to wash and remove the outside skin. Then dice or slice!
1 lb of carrots
2 tbsp honey
2 tbsp butter
2 tsp lemon juice
small dash of salt and pepper
Add carrots and salt to boiling water and cook until tender (about 5-7 minutes).  Drain the carrots and place back in the pan with lemon juice, butter, and honey.  Cook over low to medium heat and additional 5-7 minutes (or until a glaze forms over carrots).  Remove from heat and add a dash of salt and pepper.  Top with a garnish such as parsley to create a beautiful color contrast!